INTERNATIONAL AIR FREIGHT MELBOURNE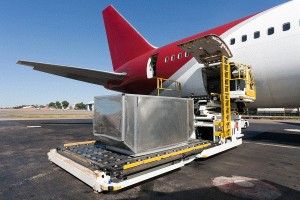 International air freight with CargoMaster is easy!. CargoMaster offers many years' experience moving international air freight to all corners of the world. International air freight Melbourne consolidation services available to and from Melbourne. Fast, reliable international air freight services available every day!
For large and heavy air cargo contact the team at CargoMaster.
CargoMaster works through an international AIR FREIGHT network of professional air freight specialists, if you need high performance, cost effective international air freight services then you need CargoMaster. CargoMaster will save you too!
"AIR FREIGHT WITH SECURITY, INTERTGRITY AND PROFESSIONALISM"
AIR FREIGHT MELBOURNE
CargoMaster delivers time sensitive international Shipping and air freight services to businesses and individuals all around Australia. CargoMaster is an International Air Freight Specialist. CargoMaster offers 35 years' experience uplifting urgent air freight to all corners of Australia and all around the world. As specialists CargoMaster provides innovate, cutting edge international air freight solutions.
At CargoMaster you get to work with a global network of International Air Freight professionals, CargoMaster uplifts all types of international air freight with security, integrity and professionalism.
CargoMaster  Clients take advantage of a established and proven air freight service..
CargoMaster is renowned for delivering a personalised air freight service tailored to your specific needs.
International Air Freight to most major international gateways
CargoMaster offers daily flights from Australia's two major gateways. International Air Freight services are available from Sydney to most major international gateways. CargoMaster offers bonded warehouse facilities at Mascot.
Call CargoMaster and take advantage of CargoMasters technologically Advanced international network!.
CargoMaster offers 35 years' experience and KNOW HOW. When you work with CargoMaster you are working with one of Australia's most experienced International Freight operators.to and from Sydney-world-wide
Contact CargoMaster, move your dollar further with CargoMaster international Air Freight consolidation services Melbourne!
Book your international air freight with CargoMaster and you get:
Competitive spot rates and pricing
Depot to Door/ Door to Door/ Door to Depot/Depot to Depot options
Time Sensitive International Air Cargo deliveries
International Air Freight network
REQUEST A QUOTE INTERNATIONAL AIR FREIGHT SPECIALISTS ON LINE NOW